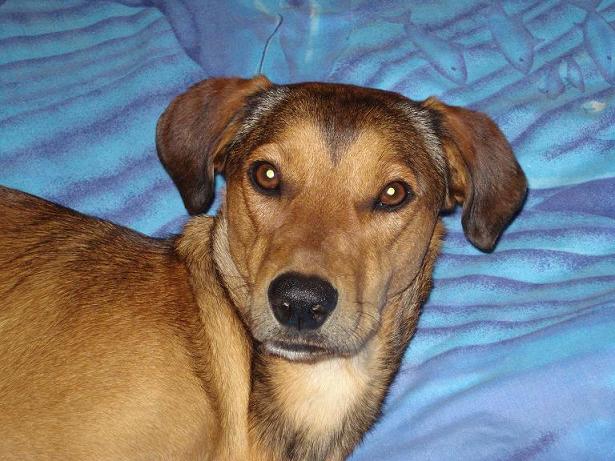 Our little plumber
21/07/2008 (Written By Candace Habib)
Hi Maria
I am writing this e-mail on behalf of Trevane Paul. He came through to you about a year and a bit ago looking for a puppy for his new home. You introduced him to "Plumber" - I am not sure if you remember her? She was the last puppy of one of your mom's at the Animal Ambulance. You called her Plumber because she fell down a drain.
Anyway, I thought you may like to know what a beautiful dog she has grown into. She is beautiful in nature and in looks. Trevane absolutely spoils her and her brother Ymax (who was adopted from FORA) rotten. They have had some discipline issues but these have been sorted out with a little training with an Animal Behaviourist. She has embraced her training with so much enthusiasm and she is very clever. She was able to respond to the clicker and commands after only two or three times being shown.
I have attached some pics for you to see. She is playful and mischievous and the best sleeping companion you could ask for according to Trevane. I think she has turned Trevane's house into a home!
Initially after bringing he home she used to suffer with bad dreams but as she has grown up and gained confidence she very rarely has bad dreams anymore. She tends to be very wary of other dogs but Trevane is working on this and she should be well socialised soon.
This is just a note to say thank you for this beautiful girl - Digital.