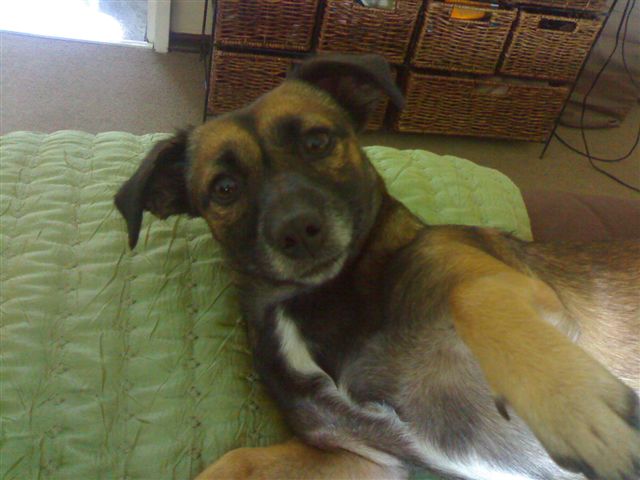 I am a happy dog
14 February 2008 (Written By Emma Dean)
Just wanted to send you a couple of photos of Nadia and let you know how she's doing. Nadia is gorgeous, she keeps us amused with her talking and naughtiness! My 2 year old daughter has claimed her for her own and insists she goes to sleep with her every night at the bottom of the bed...which of course Nadia loves!!!
Daniel (Jack Russell in the photo) and Nadia are good buddies and seem to get up to all kinds of mischief together. Fiona (our little pavement
special) and the other two play lovely together!!
Thank you very much for our new addition, she has fitted in perfectly.
Keep up the good work
Love
Emma